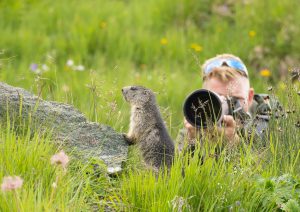 Ik ben Nathan Vink. Wat leuk dat je een kijkje neemt op mijn website. Ik fotografeer de schepping om mijn Schepper alle eer te geven die Hem toekomt. Ik geloof dat Hij alles heeft gemaakt. Telkens als ik op stap ben en naderhand mijn foto's bekijk geniet ik van de prachtige details die Hij in de schepping heeft vastgelegd. 
Ik ben getrouwd met Annette en samen hebben we een fantastische zoon, David. Ook hij heeft het virus van de fotografie overgenomen. Regelmatig zijn we samen in de natuur te vinden. 
Ik werk het liefst in projecten. Ik probeer creatief na te denken hoe ik een onderwerp wil vast leggen. Hier gaat dan ook heel wat tijd in zitten. Respect voor de natuur speelt hierin een belangrijke rol. 
Op Facebook kunt u mij vinden onder mijn gewone naam. Op Instagram kunt u mij vinden als meesvinkfotografie. 
"God heeft vanaf het begin van de tijd zichtbaar gemaakt dat Hij leeft. Hij toont Zijn kracht en Zijn goddelijkheid in wat Hij geschapen heeft."
---
I'm Nathan Vink. How nice of you to take a look at my website. I photograph creation to give my Creator all the glory due to Him. I believe He made everything. Whenever I go out and look at my photos afterwards, I enjoy the beautiful details He has captured in creation.
I am married to Annette and together we have a wonderful son, David. He too has taken over the virus from photography. We can often be found together in nature.
I prefer to work in projects. I try to think creatively about how I want to capture a subject. So this takes a lot of time. Respect for nature plays an important role in this.
You can find me on Facebook under my normal name. You can find me on Instagram as meesvinkfotografie.
"God has made manifest from the beginning of time that He is alive. He shows His power and His divinity in what He has created."